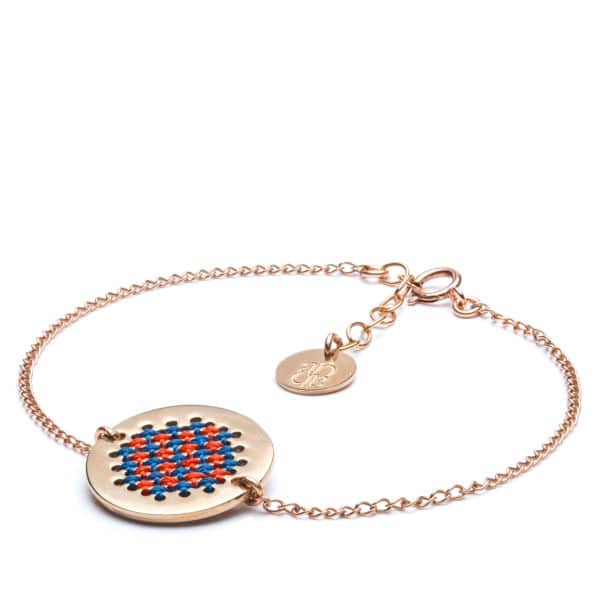 #33 Bracelet
Pink gold plated / Blue, Orange
This pink gold plated bronze jewel is one of a kind. It  is the result of a collaboration between designer Alix b. d'Anthenay and a parisian modelist. It is produced by hand, one by one, in a parisian workshop by skilled artisans. This bracelet is adjustable and will fit any wrist.
| | |
| --- | --- |
| Material | Pink gold plated |
| Size | Single size |
More information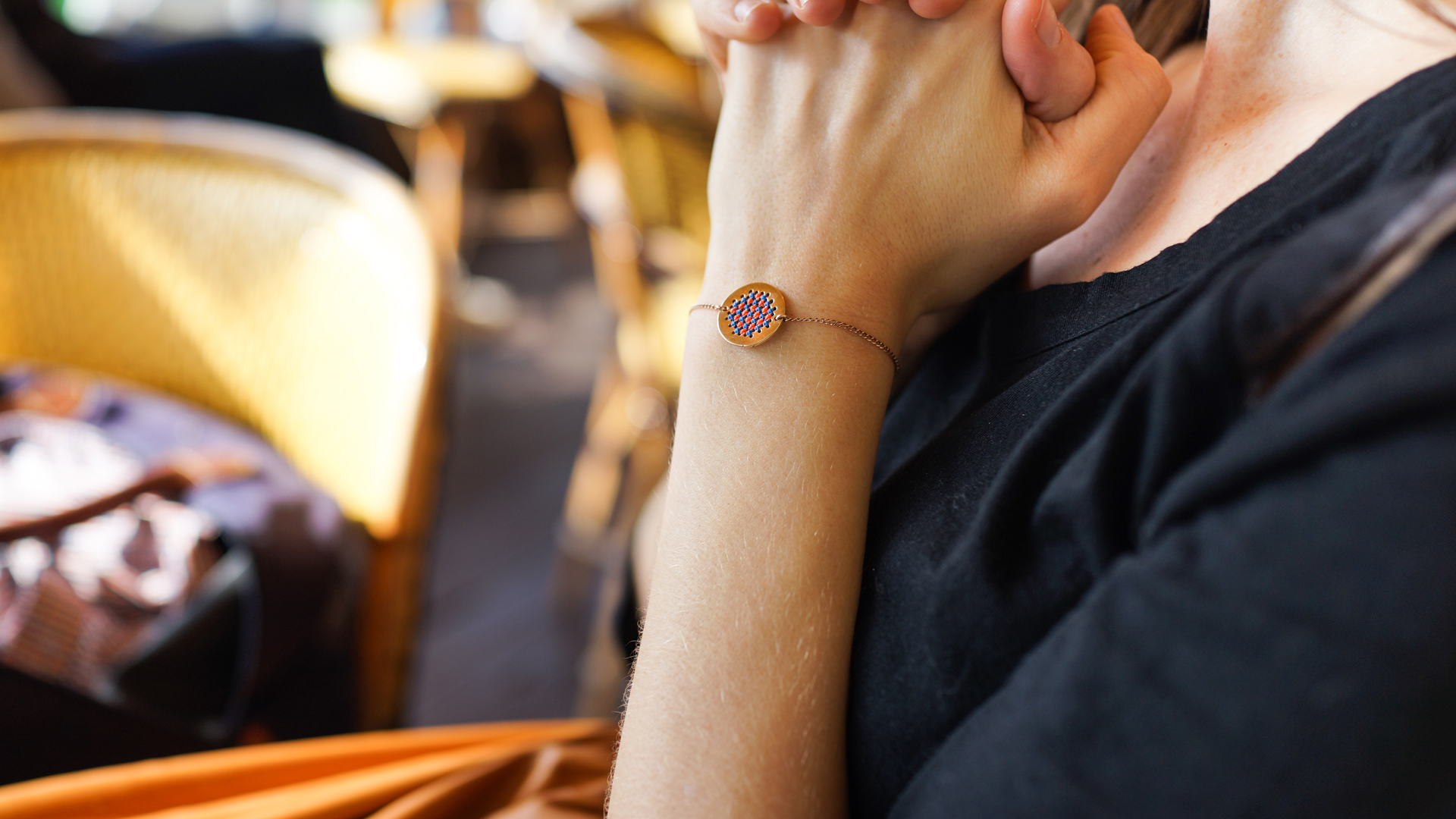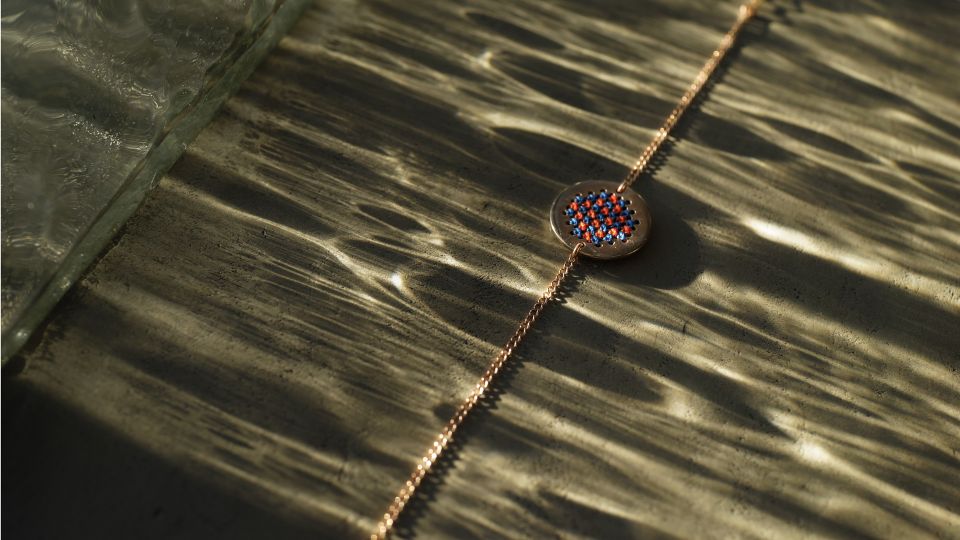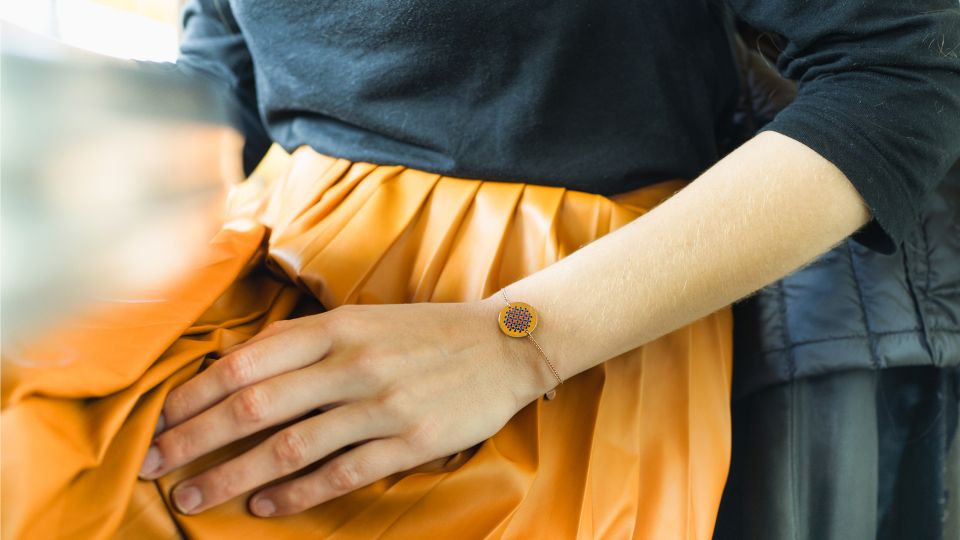 Quality
Alix B. d'Anthenay has chosen, by cutting out the middlemen, to put focus on quality. This jewel is gold plated by one of Paris's renowned company who has been in business since 1850. They are one of the very few to not use copper in their process.The threads have been selected for their resistance to friction.
Production/Origin
All the parts used to create this bracelet are either bought or cast and polished  in Paris ( chain,  rings, fittings, thread ). All the parts are gold plated, then assembled and embroidered by hand. All the artisans that have helped in the making of this bracelet work In paris.
Materials
All the parts of this bracelet are gold plated brass, except the central bar which gold plated bronze. The gold plating, in accordance with the legislation, is a layer of gold applied, of a thickness equal or superior to 3 microns. This bracelet is hallmarked with a specific stamp which guarantees its composition and origin. The threads are polyamide.
Maintenance
These threads do not fray, and the bracelet can be worn under water. However, the plating will hold longer if taken off before showers, pools, etc..
Size
This bracelet is adjustable and so, will fit any wrist.