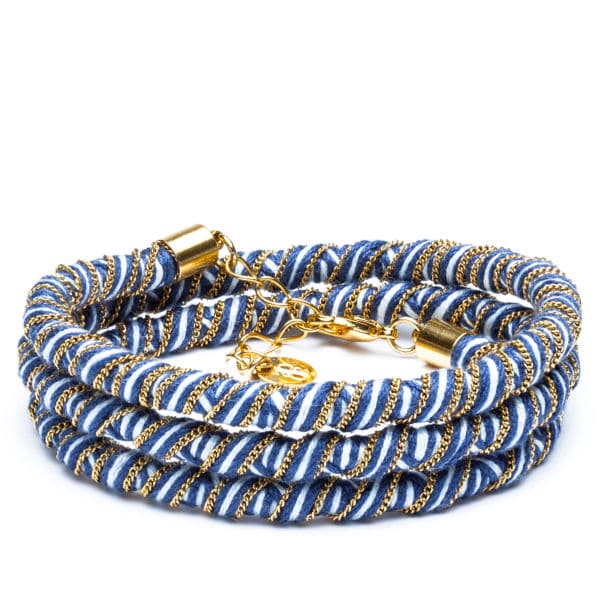 #83 Bracelet
Threads / Blue
This bracelet is entirely made by hand in Parisian ateliers by specialized artisans. It is made out of cotton thread, twisted together wrapped with two 24 carats gold plated chains. This piece of jewelry can be worn as a bracelet rolled up three times around the wrist or as a necklace.
More information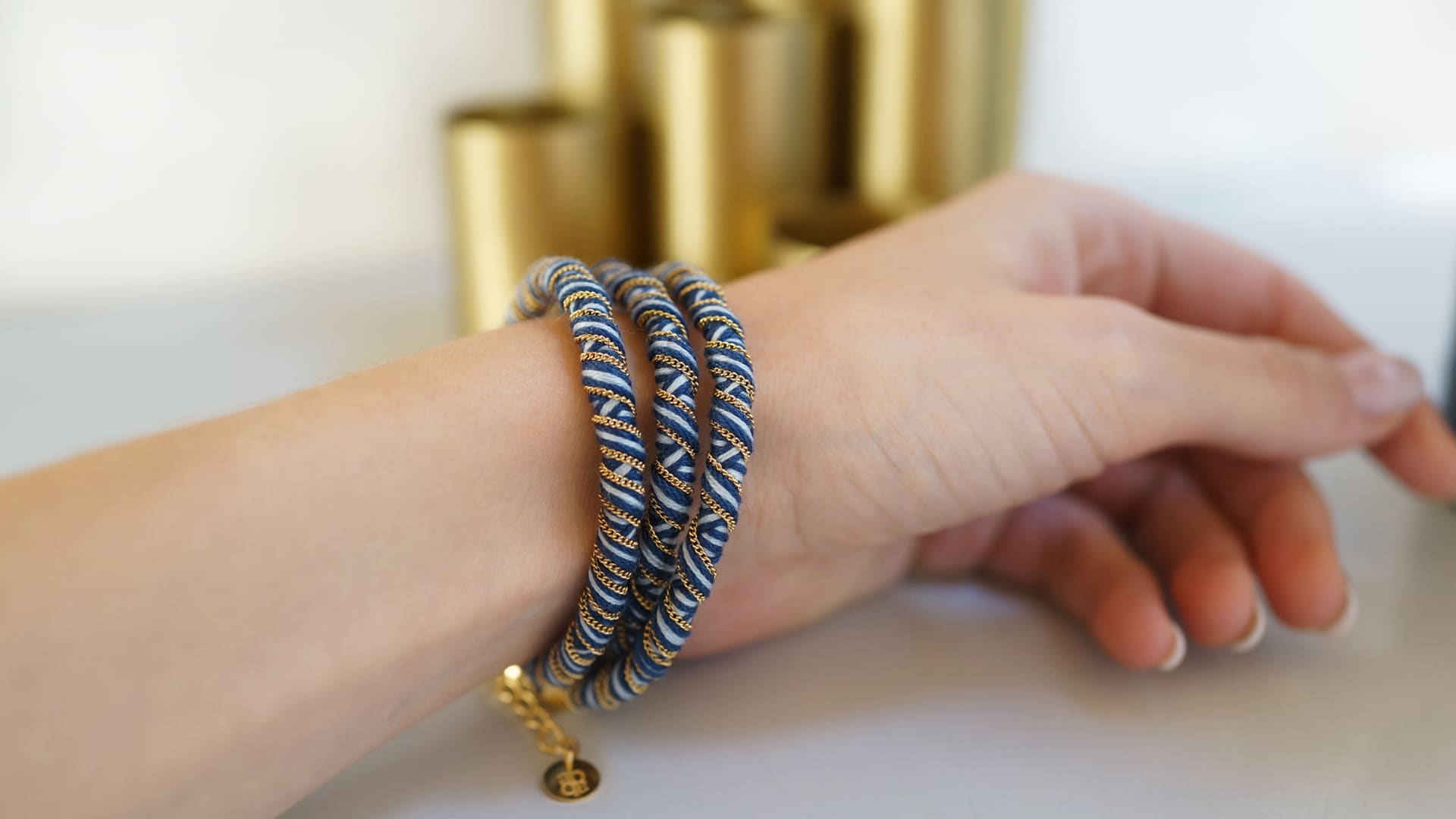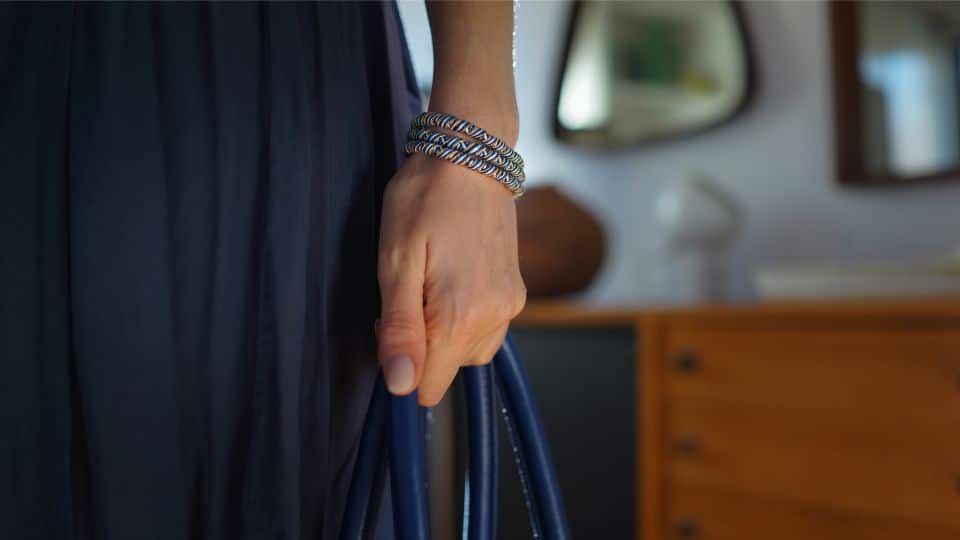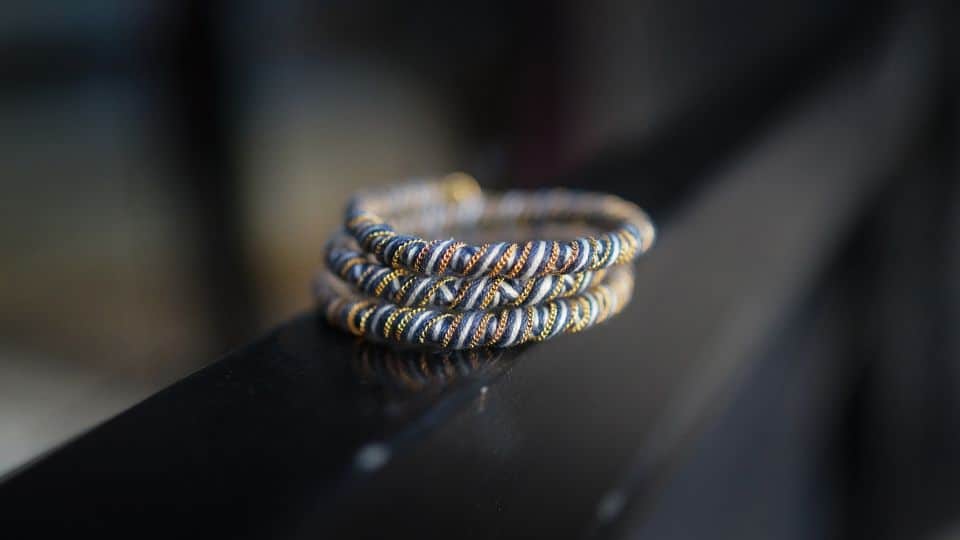 Quality
The brand Alix B. d'Anthenay has chosen, by cutting out the middleman, to put focus on quality. The chain is gold plated by one of Paris's renowned company which has been in business since 1850. They are one of the few to not use copper in their process. Furthermore, the gold plating applied on Alix B. d'Anthenay bracelets and rings are exceptionally thick at 1 micron compared to the 0.2 microns applied on most costume and mass produced jewelries. The threads have been selected for their resistance to friction.
Production/Origin
This bracelet is 100% "Made in France". All parts used to create this bracelet are bought in Paris. The chain and fittings are silver plated and then assembled with the thread by a specialized artisan. All Artisans who have worked on this bracelet work in Paris.
Materials
Thread are cotton. The chain and the fittings are 24 karats gold plated brass. The thickness of the plating is 1 micron.
Maintenance
The cotton thread is very resistant and hardly fray. The bracelet can be worn under water. However, it will hold longer if taken off before showers, pools, sea etc…
Size
This bracelet is adjustable and so, will fit any wrist.